New Zealand Police goes pure-electric with BMW i4 trial
The New Zealand Police has unveiled a new electric vehicle (EV) to be trialled for police use over the next six months in a $1.7 million operation.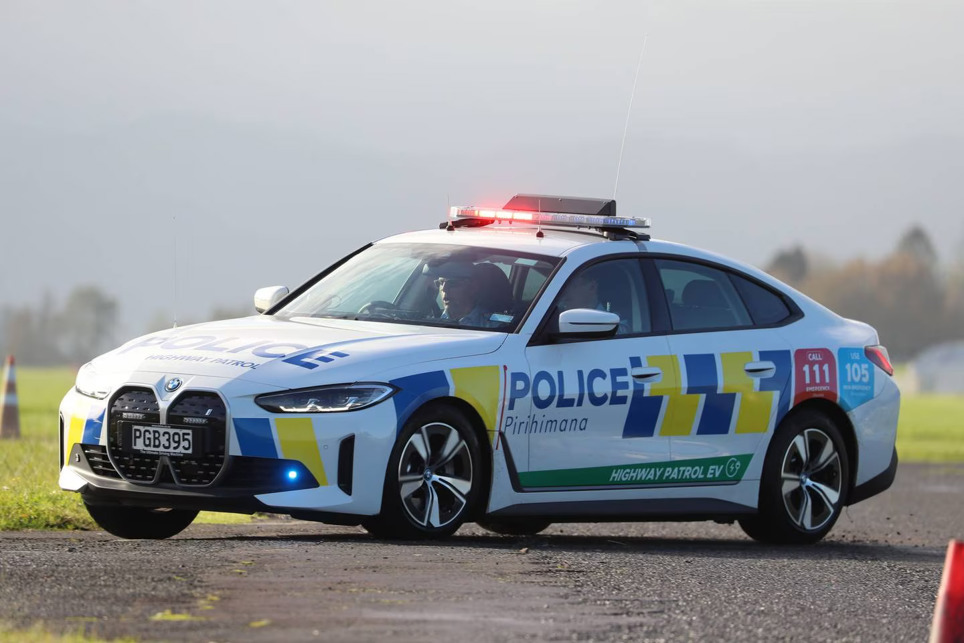 The BMW i4, which has a range of 590km and can be fully charged in two hours, will be used as a motorway patrol car.
Police Commissioner Andrew Coster revealed the new car in Auckland today in an announcement event that included a runway demonstration of the vehicle in use.
"It's really important we play our part," Coster said on reducing carbon emissions from the police fleet.
The police have had five of the new vehicles recently arrive in the country. The pricing for the i4 starts at $110,000 in NZ.
The vehicles will be deployed for testing in five different areas throughout New Zealand to ensure they are suitable for a vast range of terrains.
The BMW i4 successfully met performance requirements for an operational vehicle while fulfilling carbon reduction targets and fitting within existing project funding.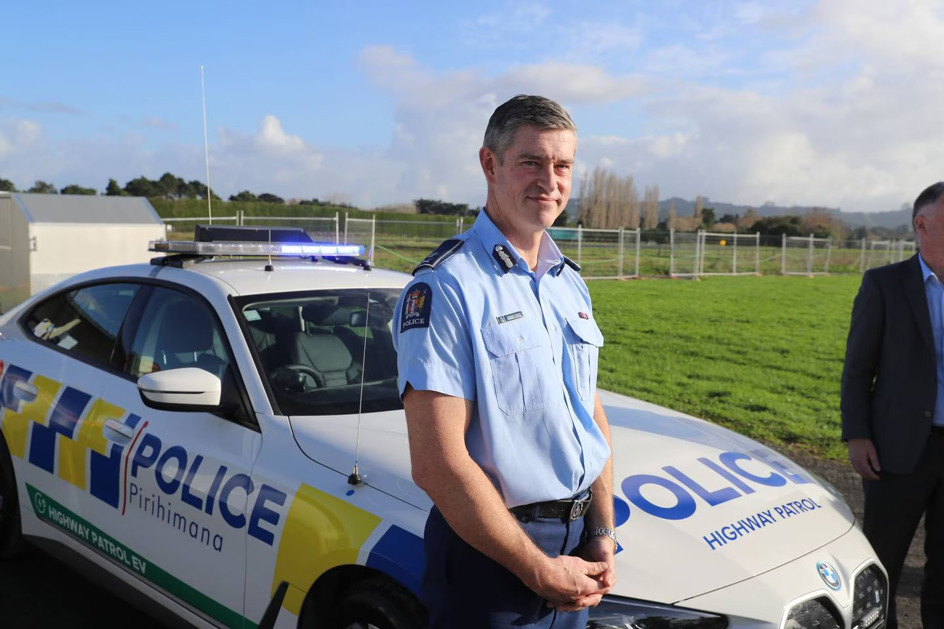 "This is not about testing the BMW... it's about testing an electric vehicle in the police fleet," Coster said.
120kg of police gear will be used inside the vehicles, so understanding how the weight will impact the EV battery and range will be an important part of the trial.
NZ Police fleet service group manager Brian Yanko said any police vehicles "run hot", meaning they are used 24/7, so the trial will include assessing how an EV holds up to this usage.
Yanko said there was no reason an EV wouldn't be used in a vehicle pursuit situation.
"Where these vehicles will be based, there are chargers installed," Yanko said. Those chargers would be more powerful than an average household EV charger.
Police recently moved to Skoda vehicles following General Motors announcement that the Holden brand and associated vehicles would come to an end in 2020.
Electric and hybrid vehicles were tested by police in 2020 but were not chosen due to limitations including power efficiency and the total cost of ownership.
Police have a 10-Year Fleet strategy (2020-2030) aiming at reducing CO2 emissions and improving sustainability across the fleet over the next decade.
The first Skoda Superb police station wagons were put into service in 2021. NZ Police also commenced a trial of the Superb plug-in hybrid electric vehicle (PHEV) in 2021.
Read more